Our First Christmas we got a white Christmas tree and red and blue ornaments to decorate with. Over the years we have picked up several military ones from units we were or are in. It is so fun to collect ornaments and have memories connected to them.
Our Tree

Go Rakkasans!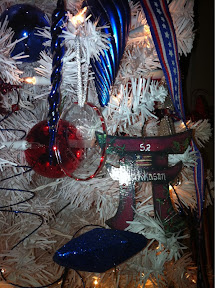 White Falcon Ornament and Rakkason!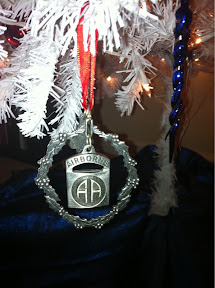 82nd Airborne

Love the saying on this ornament!

Tyler's 1st Christmas Ornament

Parachute Santa

-Christina