Wordless Wednesday
Last Sunday while Tyler was in the bed with us he found his candy basket and decided to dig in.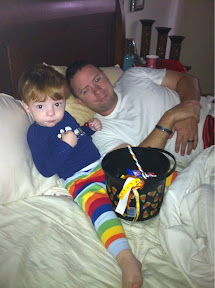 Tyler decided he needed two yogurts at the same time. He also needed two spoons!
Tyler got his first pair of hiking boots today! He is in love with them! :)
He is also in love with trains and we had to make a play stop while mommy grabbed a few items. He is going to die when he opens his gift from Lolli & Pop!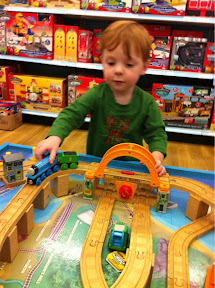 What better than to finish up our day with some yummy Chick Fil A! Notice he had to have two sauces in front of him! Good news was he let me share. ;)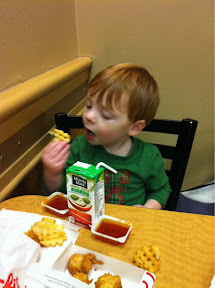 -Christina